Sad really, the poor child~
Apr 17 2005 11:23AM
RUSKIN, Fla. (AP) - Authorities hoped an autopsy would positively identify a body that matches the description of a missing 13-year-old girl and was found submerged in a fishpond near her home.
``We're almost positive it's her,'' sheriff's spokeswoman Debbie Carter said.
Sarah Michelle Lunde had a bright green cast from a left wrist injury; Hillsborough County Sheriff David Gee said a green arm cast was apparent when the body was found about a half mile from Sarah's home in Ruskin, about 15 miles south of Tampa.
``The family is very distraught. It's a tough time for them,'' Gee said. He planned to hold a news conference Sunday, but Carter would not give any details.
Sarah was last seen on April 9, shortly after returning home from a church trip and around the time a registered sex offender unexpectedly paid a visit to her family's home. She was reported missing two days later when her mother learned Sarah was not at a friend's house.
Gee said he believes the body had been in the pond since shortly after Sarah went missing. Searchers would keep looking for articles of clothing she might have been wearing at the time of her disappearance.
``I will always remember that smile and that cheerful look when she sings and worships the Lord in the church,'' said Johnny Cook, pastor of the First Apostolic Church just blocks from Sarah's home.
Gee said David Onstott, a registered sex offender who once dated the girl's mother, drew investigators' attention, but he has not been named a suspect.
Onstott, 36, was being held after he was arrested Tuesday for allegedly threatening a man with a screwdriver at a bar. He spent 5 1/2 years in prison after being convicted in 1995 of sexual battery with physical force.
Investigators also were testing beer bottles found by volunteers for DNA evidence. Sarah's brother told detectives that Onstott took a half-empty bottle of Budweiser or Bud Light during his pre-dawn visit to the home.
The fathers of two previously slain girls had been involved in the search: Mark Lunsford, whose 9-year-old daughter, Jessica, was found dead last month after disappearing from her home, and Roy Brown, whose 7-year-old daughter, Amanda, was killed by a convicted child molester in 1997.
``I just wanted the mom to know I'm here,'' Brown said. ``Because things change, once the media and the searchers go, once it's all over, she still needs people.''
my.aol.com/news/news_story.psp?type=1&cat=0100&id=2005041711230001905707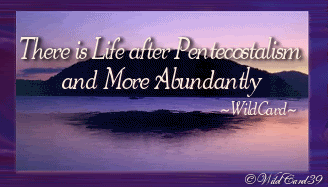 Survival Acres Forum
Sustainable Living, Our World, Our Future
Children are real people with souls and feelings and they know what love is. Sometimes it takes
those who are counted the least, (the butterfly souls) among us who seem to soar above the rest
and look down upon the high and mighty of this life and show forth the love of Jesus most in this
world. Children are not broken, they are truly blessed they dwell in another realm that many may
never obtain. ~Love~ Copyright ©2004 WildCard39br>